"You must know there are two ways of contesting, the one by the law, the other by force; the first method is proper to men, the second to beasts; but because the first is frequently not sufficient, it is necessary to have recourse to the second. Therefore it is necessary for a prince to understand how to avail himself of the beast and the man."        -Nicolo Machiavelli
The Prince – chapter XVII
A truth hidden for centuries.
A society ripped apart.
Mankind faces annihilation.
With its social and political insights, Of Beasts and Men is a different kind of sci-fi drama, blending hard science with a societal focus rarely seen in the genre.
– Diane Donovan, Recommended Reading

Gliese Libra, a Librarian in her Tertiary Learning, is pulled into a war fought in the shadows, between humanity and its oppressors. Of Beasts and Men is Anike Kirsten's debut short novel of social injustice told from the perspective of Gliese; a privileged person and citizen of the oppressive race.
Along with Albert Hollows, a human and forerunner for the Insurgency, Gliese uncovers truths of her race; truths of their planet and their biology. She battles with herself and the oppressors, to overcome her conflicts and guide humanity to salvation before they're annihilated.
But nothing is ever as it seems.
A science-fiction novel about a Librarian who overcomes social indoctrination to save humanity from annihilation.
Paperback – R200 ($15.00) *

Ebook – R40 ($2.50)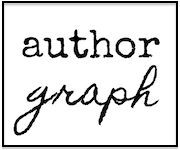 Got yourself a copy? Why not add it to your reading shelf?
Please include your name, surname, email address and/or postal address for delivery.
Please note that paperback orders may take up to 4 weeks to deliver.
*Shipping=R120 ($8.50)